In February 2009, a month or so after being laid off by the Sunday Rutland Herald and Barre-Montpelier Times Argus, Anne Galloway drove two hours to have dinner with a perfect stranger.
That meeting would ultimately generate for local journalism in Vermont, more than $80,000 in just a matter of months, substantially increase web traffic for a statewide news site and demonstrate to the industry a new sustainability model.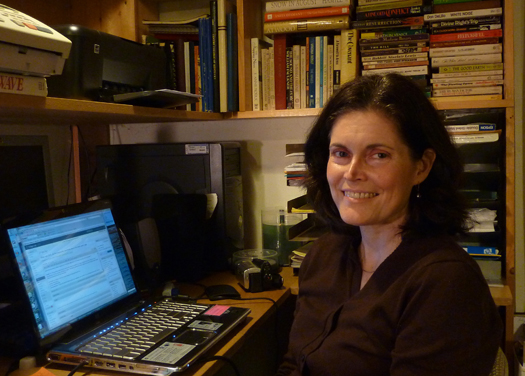 At the time, Galloway was busy preparing to launch a news website covering state politics and civic affairs. Bill Schubart, a recently retired, author and serial charitable board member had been plotting the creation of a Vermont Journalism Trust, an effort with some friends to financially support statewide journalism.
A mutual acquaintance put the two in touch and they hit it off on the phone immediate. Schubart suggested they continue the conversation over dinner- that night – so Galloway made the two-hour drive to meet with Schubart.
For five hours, the two shared their ideas and visions but came to the conclusion that they would not pursue a partnership immediately. Bill and his friends had no interest in being responsible for publishing something themselves.
That fall, Anne launched VTDigger.org, while the Vermont Journalism Trust also got off the ground.
"As we got deeper and deeper into this, we kept watching Anne Galloway building VTDigger from scratch and saw what an extraordinarily good job she was doing," said Schubart. "We made the decision, if she wanted to, to really commit our energy and resources to help her get up and running."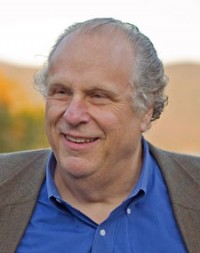 So in May 2010, Anne got another call from Bill.
Over lunch at a Thai restaurant later, Bill and members of the Trust asked Anne to consider making VTDigger a project of the Trust. "And I said absolutely because our missions are so aligned," said Galloway.
By November 2010, it was official. It is a "merger of equals," as Schubart puts it, which has led to contributions of more than $87,000 to support statewide coverage and the arrangement could serve as a journalism-funding model in other states or regions.
"We've recognized for some time that a partnership like this would serve an important purpose," said Jan Schaffer, executive director of J-Lab, which supported VTDigger.com with a New Voices grant in 2010. "This is the first iteration of a stewardship model for journalism that we could see, and think ought to be, replicated by other states."
Origins of VTDigger
For 15 years, Galloway worked as a reporter and ultimately Sunday editor at the Rutland Herald and Times Argus, before leaving in early 2009.
With newfound time on her hands, she decided to focus on the news website idea that had been in the back of her mind. She launched in September 2009 with the support of Paul Bass, another journalist-turned-entrepreneur and founder of the New Haven Independent, whose Online Journalism Project served as an initial home base for VTDigger.
VTDigger focuses its coverage on the machinations of the state legislature and government, as well civic affairs throughout Vermont. Galloway, like so many, had been lamenting the decline in statehouse coverage, which she describes as the intersection of federal policies and local realities.
(The site received a J-Lab New Voices grant in 2010 to develop crowdsourcing software that will debut this summer.)
Shortly after launching, Galloway encountered the problem many other local news entrepreneurs face: How to write, edit and maintain a website and grow the business at the same time.
Meanwhile, the Vermont Journalism Trust founders were commiserating over the decline of straight news coverage. Many believed traditional journalism values were quickly eroding, or at the very least were frayed around the edges.
"I immediately leaped at the chance of merging with these folks because they bring so much experience with journalism – and experience with fundraising."
– Anne Galloway, VTDigger 
"It's amazing to me the number of intelligent, well-resourced individuals who have fallen into the trap of conflating news and opinion – and that's a challenge," he said. But he and the Trust remain steadfast on that separation.
Meanwhile, the Vermont Journalism Trust encountered another difficulty. They had been pursuing a model akin to ProPublica, planning to commission stories by freelance reporters and then distributing those pieces to a variety of print and online outlets for publication. But the Trust discovered commercial news providers were not ready to abandon a competitive model in favor of an emerging collaborative framework.
"All of them wanted free, high-quality journalism, but also were proprietary about it, even though it was a gift," he said.
Schubart adds that many on the Trust board of directors felt their mission aligned closely with Galloway's VTDigger, which also envisaged sharing content in a nonprofit model.
"I immediately leaped at the chance of merging with these folks because they bring so much experience with journalism – and experience with fundraising," she added.
The board was plugged into philanthropists and foundations in ways Galloway was not.
Not The Super Rich
The dozen people who comprise the board of the Vermont Journalism Trust are, by Schubart's estimation, not super rich individuals. He considers only two to be high net-worth individuals. All of the members have contributed at least $500 to the Trust. 
"These are people who retired from jobs that paid $50-200,000 a year," said Schubart, and many would consider themselves average, middle class Vermonters.
"Some of the most controversial and bizarre legislative and political activity is not coming out of Congress or small towns – it's coming out of state legislatures."
– Bill Schubart, Vermont Journalism Trust
The board includes a number of former journalists and newspaper editors, including Douglas Clifton, who spent many years with Knight Ridder, and Nicholas Monsarrat, Bill Porter and Stephen Terry, who all worked at daily newspapers in Vermont. The eclectic list also includes a law professor, retired businessmen, the head of the state branch of the ACLU, a former Vice President at Yale University, and a state commissioner from former Gov. Howard Dean's administration.
"The unifying factor is this sense that we can not have a functional government if we don't have real news," Schubart said in stating the importance of VTDigger. "Some of the most controversial and bizarre legislative and political activity is not coming out of Congress or small towns – it's coming out of state legislatures."
The board has filled a role Galloway felt she couldn't handle. In partnership, they have written bylaws, created an information and sponsorship kit and are moving the project forward.
Through mid-April 2011, the Trust had raised $14,000 in donations, $4,000 in memberships, $14,825 in website advertising and roughly $45,000 in foundation grants. One check came "out of the blue," Galloway said. After posting a plea on her site for funds to purchase a video camera and receiving myriad small donations from readers, the Ben and Jerry's Foundation sent $1,000.
Vermont Journalism Case Statement
In making appeals to potential funders, the Vermont Journalism Trust uses this document that outlines VTDigger's origins, finances and governance of the Trust.  It serves as a good model for those considering a similar approach.
Download the PDF (5.9MB)
In only three months, more than $10,000 more has poured in to a reporting fund established in the name of Sally West Johnson, a longtime reporter and board member's wife who passed away late in 2010. 
When combined with funding Galloway raised prior to the merger, the Vermont Journalism Trust is roughly halfway to the budgeted goal of $188,000 for VTDigger's first year.
The funding has allowed Galloway to start taking a salary and building up a stable of freelance reporters.
Galloway also attributes to the partnership a healthy thirty percent increase in site traffic since the fall.
In three years, the Trust hopes to have an annual operating budget of $325,000 that would fund additional full-time journalists and editors for VTDigger.
Next Steps
The Trust is appealing to donors for unrestricted start-up funding, as well as using another approach geared to mission-focused foundations. Schubart explained, "We're asking not for a large grant, but for a perpetual small grant of $3,000 to $5,000 a year that you'll have no control over whatsoever, but we can say to you it will be used to commission journalism in the areas relevant to your mission."
"As long as we're committed to our core mission, which is producing hard-hitting journalism about politics and public policy, we're set."
– Anne Galloway, VTDigger
It's working, he said. "Frankly, they're giving more than we expected."
The board is also grappling with important issues around sponsorships, too. "I know that's the Holy Grail for websites," said Galloway, "but I think we're really poised to make that happen." 
Galloway and the Trust's board decided VTDigger could accept sponsorships from political campaigns and advocacy groups under certain parameters. To keep the dialogue civil, VTDigger will allow organizations or candidates only to talk about themselves in any display advertisements on the site. The board is also composing a disclosure policy for all donors.
"As long as we're committed to our core mission, which is producing hard-hitting journalism about politics and public policy, we're set," said Galloway.
The two organizations are still getting some ducks in a row, but Galloway says the support from Schubart and the board has been rewarding. She has trusted from the beginning their sincerity and focused mission. "Together, we're building an organization that's more than a blog and more than a flash in the pan news dream," said Galloway.