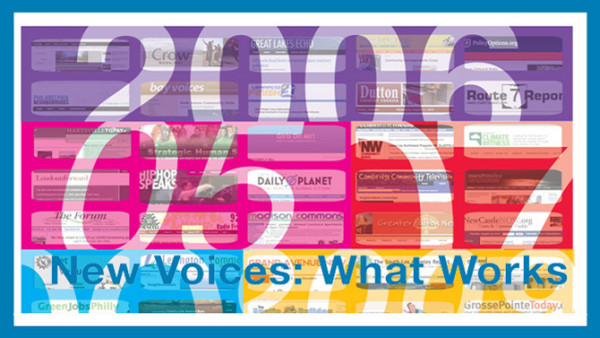 Media commentator Alan Mutter calls J-Lab's New Voices: What Works report a "masterful analysis" and a  "must-read assessment" of efforts to fund hyperlocal news startups.
Mutter writes, '"Schaffer said a third of the ventures already have called it quits and that the remainder endure in large part because the founders are working for little or no pay…There is a mismatch between instilling sustainable civic demand for local news information and developing sustainable economic models," Schaffer said.'
"Again and again," Mutter quotes Schaffer, "we've seen volunteer New Voices efforts that are sustaining themselves with little income," he wrote.  "Although the start-ups have produced lots of quality journalism and many valuable lessons for community building and audience development, Schaffer candidly states in the report published last week that no one has figured out how to turn these ventures into successful businesses." Real his full blog post.