From real-time debate analysis tools that simultaneously stream video and a rolling searchable transcript to document readers and customized news devices that let you immediately switch your video from your cell phone to your TV when you walk in the house, creative technologists are developing exciting new applications for news. Some of J-Lab's Knight-Batten Award winners demonstrate how their technology is contributing to news around the country. Funded by the Ethics and Excellence in Journalism Foundation.
Our panelists have also suggested links to other cool new apps and trends they're seeing.
Moderator: Andrew Pergam Editorial Director, J-Lab, American University  
email: andrew@j-lab.org
twitter: @pergam
Panelists: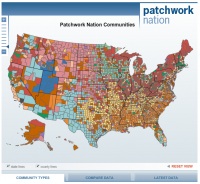 Dante Chinni Director, Patchwork Nation
email: dchinni@gmail.com
twitter: @patchworknation
With so much focus on the Census, I want to point out a part of their site. I like the simplicity for data queries. http://data.bls.gov:8080/PDQ/outside.jsp?survey=la
I like what Placeblogger has done in terms of working with "amateur journalists." It could be a good model for Web sites looking to get more hyperlocalized content. View their Detroit page: http://www.placeblogger.com/detroit/4990729
And yes, I love the NYT Netflix map from earlier this year.
---
Gabriel Dance Chief Multimedia Producer, New York Times
email: danceg@nytimes.com
Here is one of the projects that was honored as a Knight-Batten Winner, the Election Day Word 
And here are a few other very neat projects:
Olympic Snowboarding Trick Library
---
Tristan Harris CEO, Apture
www.apture.com
email: tristanh@apture.com
twitter: @tristanharris
These are examples of the new Apture contextual search bar we just unveiled at SXSW (http://www.apture.com/sxsw/). Scroll down to see it in action. Highlight a word in the article and click on one of the links suggested:
---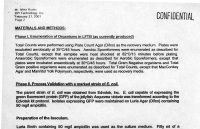 Aron Pilhofer Editor, Interactive News, The New York Times
www.aronpilhofer.com
email: aron@nytimes.com
twitter: @pilhofer
This is one of our current projects, "Document Reader". It allows readers and news organizations the freedom to post documents of all sizes in a clean interface that allows searching, book marking, comments, and annotations.