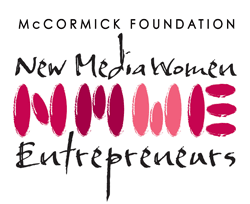 The McCormick Foundation New Media Women Entrepreneurs project seeks to spotlight the creative assets of women and help address issues of opportunity and innovation, recruitment and retention for women in journalism. In addition to providing seed funding for new women-led news ideas, it will:
Honor a New Media Woman Entrepreneur of the Year in an awards program.
Research women's consumption and creation of news.
Produce a day-long Women Entrepreneurs Summit
The McCormick Foundation supports free, vigorous and diverse news media that provide citizens the vital information they need to make reasoned decisions in a democracy. The Journalism Program is committed to non-profits that support leadership in news organizations, develop future journalists and strengthen the quality of journalism.