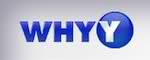 To create a web-based guide to the people who sit on the city's governmental and quasi-governmental boards and commissions and control significant public funds with little accountability. It will reveal social and political connections, including campaign contributions. By the Philadelphia Daily News working with students from the University of Pennsylvania's Fels Institute of Government, Philly.com and WHYY.
January 2011 update, by George Miller:
Enough information for this package has been gathered to start developing the actual web product (the Daily News folks are looking for a tech person now). Stories based upon the information will be produced by the staffs at WHYY, Newsworks.org and the Daily News/It's Our Money.
The database will be hosted on both Philly.com and Newsworks.org. It is expected to be online by March, or sooner.
Since the award was announced mid-semester, the Fels Institute was unable to allocate students to the project during the fall semester. Student researchers will get involved once the new semester begins.
The award funds are primarily being used to pay for a freelance researcher/writer. Sandy Shea of the Daily News said that the award essentially funds the first phase of an ongoing project.