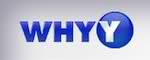 An examination of efforts to turn around three poor performing schools in the city's Renaissance Schools initiative. Reporting will be by Philadelphia Public School Notebook (thenotebook.org) and WHYY in collaboration with the public broadcaster's NewsWorks.org which launched in November 2010. WHYY will assist with additional multimedia content.
---
January 2011 update, by George Miller:
Paul Socolar, co-founder and editor of the Notebook, and WHYY's Chris Satullo have known each other for years. The announcement of the award competition started deeper conversations about collaboration between The Notebook and WHYY. WHYY wanted to do more schools coverage. The Notebook was looking to reach a wider audience.
This specific project was actually started by The Notebook in January 2010. Freelance journalist Ben Herold was contracted to do work for the project on a short-term basis under other grant funding. Socolar feared the project would end until this competition came along.
All of the funds are being used to pay Herold. The Notebook is absorbing the editing costs. Herold is supposed to produce two pieces per month, though he averaged one story per week during the first five weeks following the awarding of the reporting prize. Each story was published on The Notebook's site as well as on WHYY's new site, Newsworks.
The Notebook recently established a dedicated website featuring the School Turnaround stories. WHYY has yet to create content so a shared website has not been built. WHYY is, however, linking to Herold's reporting.
Using the award funds, which WHYY matched, Herold is expected to continue the project through March. As part of the collaboration, Herold received audio training from WHYY staff. He was also loaned equipment. The audio information he gathers will be used on WHYY radio programs – he is completing his first package now but an air date has not been set.
Socolar is hoping that a more interactive website can later be created with evergreen content – data, maps, FAQs and a timeline. That may require additional funding as the Enterprise Reporting Award funds are allocated.