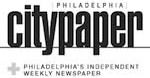 The City of Philadelphia is the largest owner of abandoned properties in the city. The City Paper, working with PlanPhilly.com and TechnicallyPhilly.com, is compiling the first publicly accessible master list and interactive database of these properties and examine how they came to be owned by taxpayers and why they are not being sold or redeveloped.
January 2011 update, by George Miller:
During the week following the Enterprise Reporting Award winners announcement, the City of Philadelphia announced it would compile a master list of abandoned properties owned by the city. It was just a coincidence, government officials told City Paper.
Because of staffing issues at City Paper (the publisher announced he was stepping down, a staff writer left, the news editor moved on and now editor Brian Howard has taken a position at another operation), they have done little gathering of information as of yet. They are working with the city to get lists of properties owned by various agencies. Isaiah Thompson, a former staff writer who has been elevated to the news editor position, has been investigating ownership and crime statistics around the abandoned properties as the information comes in – from the city and from the partners at PlanPhilly and TechnicallyPhilly.
Stories will be published as information is developed. The final project is yet to be fully determined, though the database will likely appear as an interactive map on the websites of all the partner news organizations.