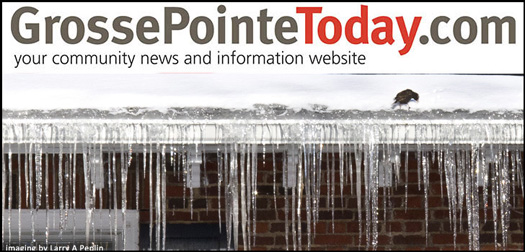 Stories about financial success and strong content top the latest news from our New Voices grantees:
Grosse Pointe Today, a 2009 grantee, reported its first positive cash flow month in January, taking in about $800 more than it spent.  Editor Ben Burns expects February to be the same.  "We are advising some of our volunteer freelance journalists that we will pay $200 for in-depth articles approved by us because we want to run regular substantive stories on issues the Pointes are facing," he said. 
Oregon Arts Watch, a 2010 grantee, has signed up 11 different arts organizations in Portland as supporters.  The organizations are paying a reduced fee to offer their membership subscriptions to Oregon Arts Watch for the initial year.  All told, that's more than 30,000 members for Oregon Arts Watch before launch.  Editor Barry Johnson is now seeking additional funding from individual supporters to help get the project off the ground.  He is planning to launch no later than June 1.
Madison Commons, a 2005 grantee, just received a competitive three-year grant from the University of Wisconsin Morgridge Center for Public Service to incorporate community-based journalism into the curriculum of its parent school, the UW-Madison School for Journalism and Mass Communication.  Project leader Lew Friedland, a professor at the school, said Madison Commons will work with the local community college to incorporate students and WISC-TV has made a $5,000 gift to support a project involving its website, Channel 3000. 
One of the newest grantees, Essex Voices, has launched a beta version of its site.  Coordinator Jennifer Wager notes that some of the video pieces already posted (here and here) are indicative of future ambitions for the project.  Essex County College, which operates the year-round site, is collaborating this semester with the on-campus women's center and Africana Institute.  Wager will also partner with the Newark New Media Innovation Lab to create a series of workshops for students and the general public this spring.
In "Pricing Out the West Grove,"  2009 grantee Grand Avenue News presented a series of videos on aspects of development in the Miami neighborhood.  This feature nicely complements The Shutter, the site's photojournalism blog.  Editor Kim Grinfeder said his team is now geotagging stories and will work on a story map in the coming year.