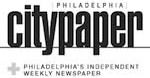 Pennsylvania is one of six states where the sentence for murder is life without parole. Metropolis, working with the City Paper and the Pennsylvania Prison Society, will employ an illustrated graphic story and text to examine the journey of one of the 2,488 Philadelphia lifers, many of whom were locked up as teens. The project aims for distribution to schools.
May 2011 update: The Ballad of Red Dog, a prisoner's life story, told in graphic novel form, is released.
January 2011 update, by George Miller:
This project grew out of previous content-sharing conversations between City Paper and Metropolis.
Metropolis editor Tom Ferrick and illustrator Jacob Lambert have spent time in Graterford prison and they have a prisoner they will work with (pending approvals). They are hoping for a March publication date.