Masters Mediapreneurs and the J-Lab were featured in three MediaShift articles: J-Lab's Jan Schaffer Reflects Back on 20 Years of Journalism Innovation; J-Lab Launches Journalism Grant Program for Baby Boomers; and Reimagining Journalism School as a 'Gateway Degree' to Anything
Last week we announced an awards project to help Baby Boomers launch news startups. This week, we chuckle at our new nickname and shine a spotlight on the history that gave the project momentum.
"Geezer grants" is the term some wags have applied to the $12,000 startup funding open to people age 50-plus who want to launch a news project. Bring it on. Fourteen applications have been submitted for the four awards in the first week. The deadline is Dec. 15.
The funding will come as an award, not a grant. That means individuals are eligible; you don't have to be a nonprofit organization. You can preview the application here and fill one out here.
When J-Lab started raising money for the Encore Media Entrepreneurs project, I already knew this cohort group was keenly interested in responsible news and information, were digitally savvy, and had an appetite for launching news startups.
At least 17 of the start-ups J-Lab has funded since 2005 were the vision of adults aged 53 to 70. And they rank among our most enduring projects. They have been winners of seed funding from J-Lab's New Voices program and from our New Media Women Entrepreneurs program.
They are people like former magazine publisher Ken Martin, who launched The Austin Bulldog in Texas in 2009 at age 70. He has since pugnaciously covered local government, filing 156 FOIA requests just since January 2011.
His stories have led to more open meetings and open records, including a requirement that Austin City Council members must use city email accounts, not personal emails, to conduct city business.
Meet some others: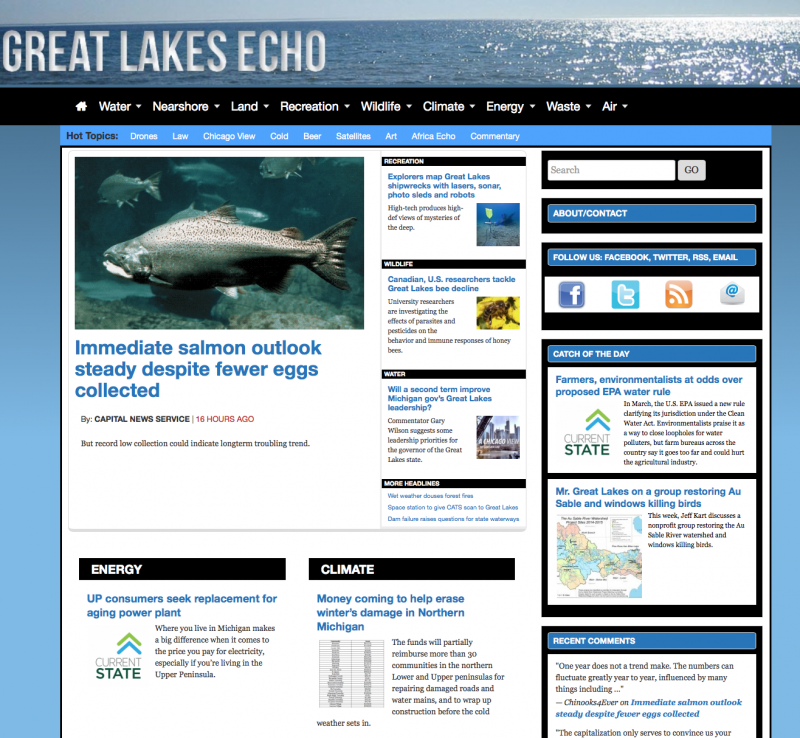 J-Lab's list doesn't stop there, nor does the variety.
Take a look at what Laura Fraser, Peggy Northrop and Rachel Greenfield are doing with Shebooks.net. What Jeanne Pinder is doing with ClearHealthCosts.com. What Michele Kayal, Bonny Wolf, Carol Guensburg and Domenica Marchetti are doing with AmericanFoodRoots.com, which just won two 2014 awards from the Association of Food Journalists: best food blog and best non-newspaper food feature. The possibilities are stimulating.
All of these projects launched with micro funding of between $12,000 and $25,000.
Here's an observation from Maureen Mann, who was a retired school teacher when she won J-Lab funding to start The Forum in Deerfield, N.H. in 2005 at age 59: "One thing to point out is that people over 50 are used to having access to good media, want good media and have the time to make it happen – often for a lot less money (or in some cases no money but a desire for a good source of news)."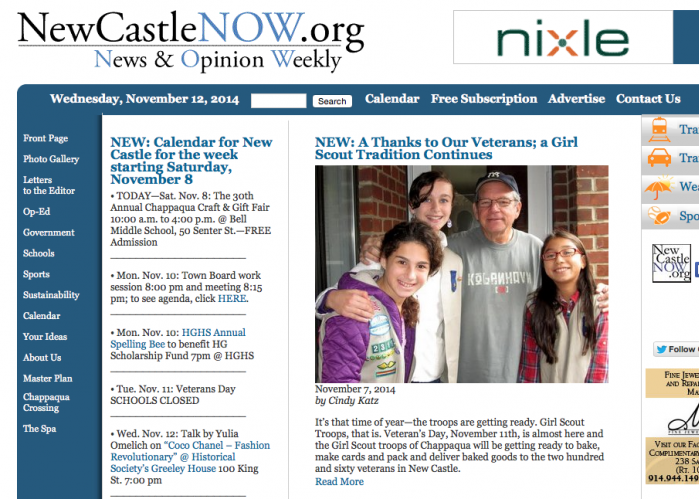 'The Forum has since expanded coverage to three other New Hampshire communities and Mann has been a mentor to former PTA volunteer Christine Yeres as she started NewCastleNOW.org to cover Chappaqua, N.Y.
Of note, our media entrepreneurs seem to align with Kauffman Foundation research that finds adults in the 55-64 age group have a high rate of entrepreneurial activity, comprising 23.4 percent of all us entrepreneurs in the U.S. – up from 18.7 percent in 2003.
A MetLife Foundation survey found that two out of three want to have local or regional, not national, impact. Two out of three potential encore entrepreneurs said they'd find their business worthwhile if they made less than $60,000 a year. About the same percentage said they need $50,000 or less to get started, and many expect to tap personal savings. Those are realistic numbers for local news startups.
More information on the Encore Media Entrepreneur Awards
Four $12,000 awards are available to those Baby Boomers who have a vision for a news venture and a plan to continue it after initial funding is spent. Funding can be used for web sites, mobile apps or other news ideas. The deadline for proposals is Dec. 15, 2014. See guidelines here. Apply online here: https://www.surveymonkey.com/s/EncoreEntrepreneurs.
The awards are supported with funding from the Ethics and Excellence in Journalism Foundation and the Nicholas B. Ottaway Foundation.