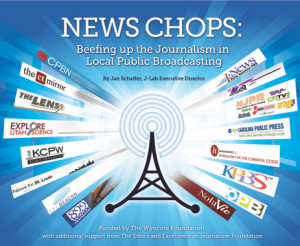 An article in CJR.org profiled the pending merger of the St. Louis Beacon and St. Louis Public Radio. The merger  was profiled in J-Lab's News Chops report as one of nine case studies examining partnerships between public media outlets with outside news organizations.
J-Lab executive director Jan Schaffer is quoted in the article, saying, "it not only merges two organizations, it merges two full-blown existing newsrooms. I don't believe this has ever been done before in public radio…."
Read the full article on CJR.org: Beacon of hope in St. Louis?