So where can a $14,000 media start-up award get you?
It can get you just where you want to go, judging by the recent winners of the McCormick New Media Women Entrepreneur (NMWE) Awards.
Since 2010, award winners have built a leading website covering women's basketball, a comics arts/journalism iPad app, a site that lifts the veil on the wide discrepancies in costs for medical procedures, and a 164-page Illustrated Guide to Income in the United States, just to cite a few of their accomplishments.  Other winners have taken the lead on investigative news stories, become visible advocates for their constituencies, or nailed their fund-raising goals and are hiring more staff. 
With the Jan. 23, 2013 deadline for new applicants just around the corner (see guidelines), I wanted to shine a spotlight on their notable successes.

Take FullCourt.com, for instance. It grew from a strategic merger with 2010 winner Inside WomensBasketball.com and has made great strides towards becoming a leading website for national coverage of women's basketball.
With WNBA recognition, 16,000 Twitter followers and more than 12,000 monthly uniques (a number that skyrockets during summer recruiting), the site has hired a news editor and a three-person ad sales team, said co-founder Kelly Kline. It recently launched Full Court Fresh 50, listing the top girls' basketball recruits in the nation.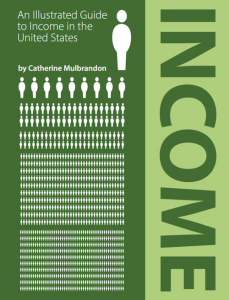 Meanwhile, 2010 cohort Catherine Mulbrandon expects to publish by the end of the year her 164-page Illustrated Guide to Income in the United States. In addition to her NMWE award, she has also raised another $14,000 on Kickstarter and has become a data visualization presenter at many conferences.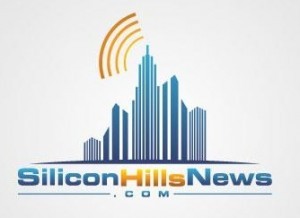 SiliconHillsNews.com, which launched a little over a year ago to cover the tech communities in Austin and San Antonio, has surpassed its goal and raised $110,000 in sponsorships, founder Laura Lorek reports. It is snagging visibility by forming alliances with major tech shows that give the site a cut of the sponsorships it raises. It is sponsoring a Beta Summit at one of the shows, where it will select the participating start-up and moderate a panel, and sponsoring a day-long conference BlogItSa! in January. It is also moderating a SXSW panel on Central Texas Technology Media. Coming soon is a weekly Silicon Hill News video show featuring interviews of local tech stars. To help with all this, Lorek has hired a part-time reporter and two new freelancers.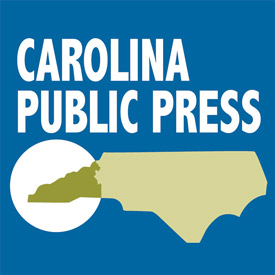 The 20-month old Carolina Public Press has now produced more than 700 stories and spearheaded a media alliance that sued to gain access to an audit outlining of the Asheville, N.C., Police Department's evidence room. CPP has done a number of major enterprise stories about missing cash, guns and other valuables under police custody. Working on sustainability, the site was awarded a two-year, $65,000 grant from the Z. Smith Reynolds Foundation. And, recently, the North Carolina Press Association admitted the site as a member – the first online news site in the western part of the state to get that nod. Founder Angie Newsome is also embarking on a major-donor campaign.

Jeanne Pinder's ClearHealthCosts.com has launched a new website and gathered comparative data on medical procedures in New York City and San Francisco. It is seeking partners or sponsors to add data for 20 more cities. Pinder said her researchers were finding prices for identical medical procedures "varying by a factor of 10" in the same city. Pinder was hailed as giving the "most impressive" presentation of the night at a fall Women's Demo sponsored by New York Tech Meetup.

The Seattle Lesbian got so much traffic in mid-September that it had to shut down for the day and amp up its servers. With the run-up to November's passage of the marriage equality act in the state, "we have become so much more than just an online magazine," said founder Sarah Toce, who has been tapped as a spokesperson and educator on LGBT issues.  Toce has also registered the URLs for similar sites in 18 other U.S. cities.

And, finally, at the beginning of the month Symbolia, the comic arts/journalism iPad app that is the brainchild of Erin Polgreen launched with great fanfare and one of the best guerrilla marketing campaigns I've seen. It will publish six issues a year for $2.99 each. One can also get the inaugural issue as a PDF with a full year subscription for $11.99. Polgreen snagged numerous interviews in the L.A.Times, Forbes, Poynter, CJR, Publishers Weekly and elsewhere. Coming soon are Ebook editions of the preview issue in the Amazon, Nook, Kobo, and Google Play stores as well as apps for Android and Kindle tablets.